Collections
Shop for artwork based on themed collections. Each image may be purchased as a canvas print, framed print, metal print, and more! Every purchase comes with a 30-day money-back guarantee.
ART AND PHOTOGRAPHY BY MONICA STOVALL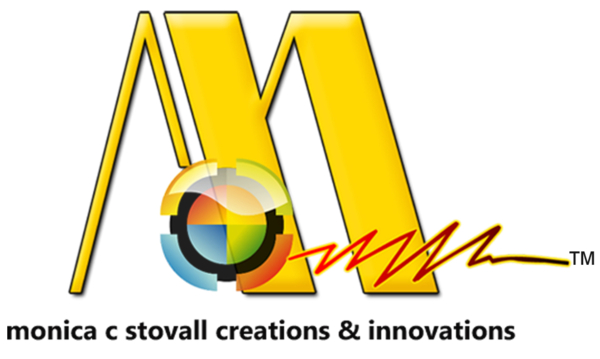 MOMENTS IN TIME - PICTURESQUE IMPRESSIONS™

What mental images do the following evoke: attractive, pretty, beautiful, lovely, scenic, charming, quaint, pleasing, delightful, romantic, unusual, vivid, graphic, colorful, impressive, striking? They describe the presentation of effective images composed of features distinguished for their distinctness and charming impressions.

These are the motives for the art and photography created by Monica C. Stovall. She intentionally focuses on bringing a sense of living reality and a "you are there" expression to her works. Whether it be landscapes, animals, portraits, drawings, type, and colorful patterns; a "timeless" effect is presented to the viewer.

Do sunsets, sunrises, bodies of water, flowers, trees, animals, colors, shapes, pictorial images of people appear in the exact same way everyday? Or do they take on a unique newness constantly? In her work, you can begin to realize that each image reflects a 'unique and special' moment captured with the camera, various art mediums, or with computer graphic art.

One source of inspiration to capture activity in a candid way (especially in her photographs) is due to the Impressionistic art of Edgar Degas who preferred to capture subjects in motion or in non-posed positions. She is also inspired by the illustrative art of Norman Rockwell. The realism that these artists, and similar work captured by other artists, made her strive to create a candid realism to her artwork. The visits to her local Art Institute Museum in her youth reinforced her vision of this art style through many pieces presented there. Monica still recalls bowls of fruit in still life paintings, centuries old, which looked as if they were real enough to touch. This style of art easily transforms subjects into a timeless modern day relevance and reality.

Monica's choice of subjects brings different experiences to the viewer: similar enjoyable memories, unfamiliar places and things, and pure delight.

Her macro photography adds another dimension to her subjects and images. The human eye detects an overall view of a flower, for example. Through macro closeups, wondrous and intricate details are revealed.

Monica's works combine basic art principles to her expressive moment in time style so that there is discovery of beauty in each subject. She not only enjoys producing these images but finds it most rewarding when what is created is appreciated, purchased, and meaningful to others.


VISUAL ARTISTRY

Monica C. Stovall is a Visual Artist. She studied Commercial Art in high school. Although she went on to a business career, her love and enthusiasm for art always accompanied as a secondary career.

Monica enjoyed drawing, especially faces with her earliest childhood endeavors being in pencil. Once she learned charcoal drawing in high school, she then began doing vignette portraits of friends, family, herself, and eventually by commission. The commercial art skills began being used immediately after school when she was asked to create a poster for a worker in her office building. From there, she went on to do other advertising/marketing pieces for companies she worked at, individuals, government entities, businesses, and for herself.

Monica also had an early interest in photography from childhood. With the instruction of her dad, she learned how to use his 1950's Kodak Duo-Flex II camera. As she continued to show an interest, he bought her a Brownie Girl Scout camera. She enjoyed taking pictures of places she visited in school, interior and exterior home shots, the family pets, and her family in candid shots. As she grew, her cameras became more sophisticated along with her dad upgrading the family cameras to the latest innovations. Originally, she was not excited about owning a digital camera, but after her sister exposed her to its benefits, she purchased her first Olympus point and shoot camera.

On a 2007 vacation, many pictures were taken and she decided to market them as photographic prints by 2009 and 2010. Her collection of photographs enlarged and incorporated not only scenery (i.e., landscapes), but nature, animals, architecture, flowers, water (rivers, lakes, falls), structures, interiors, and sunsets/sunrises/moonrises.

Monica also began creating digital graphic design pieces which have provided her with many product designs and wall print choices.

She returned, in 1990, to her first love of doing portraits when asked by a educator to work from a photo she had taken of her young son. Her request was to do head and chest with him wearing an argyle sweater and in color. Monica was accustomed to working in charcoal and on paper. After researching color alternatives, she decided upon soft pastels on velour paper. This began the fine art side of her art endeavors. She created over 100 portraits and other drawings within a ten year period.

Monica works full-time as a visual artist after spending nearly 40 years in offices. The office experience was enjoyable, valuable, and useful as it provides the necessary business skills helpful to her operating the business side of being an artist.